ENGINEERED TO GRIP THE FOOTBALL
The LZRD Sleeve is engineered specifically to grip the football and protect athlete's arms by preventing abrasions and limiting turf burn. The LZRD Sleeve provides a breathable & snug fit ready for all-day wear.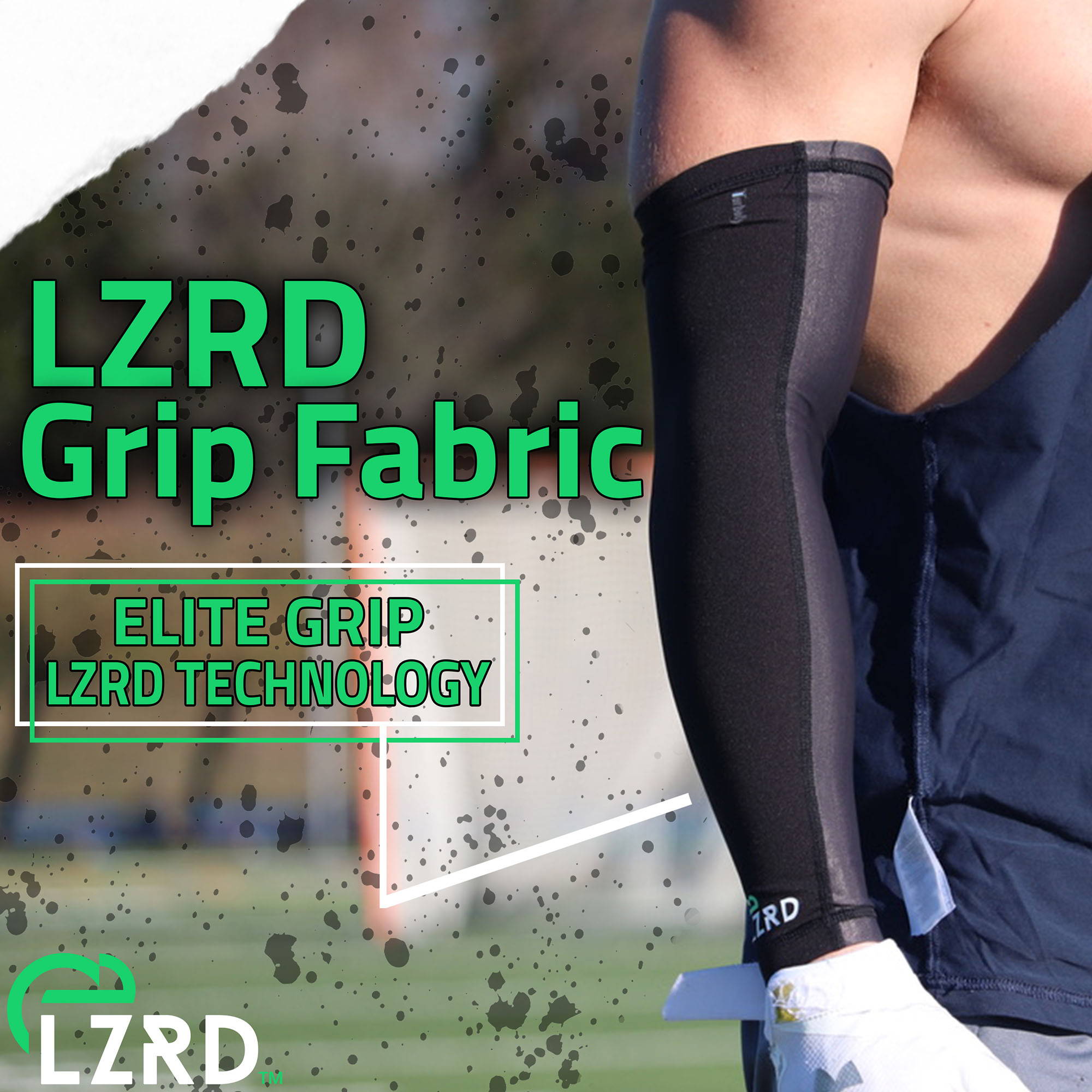 Our LZRD elite-grip fabric creates maximum grip and friction ensuring the security of whatever you're carrying.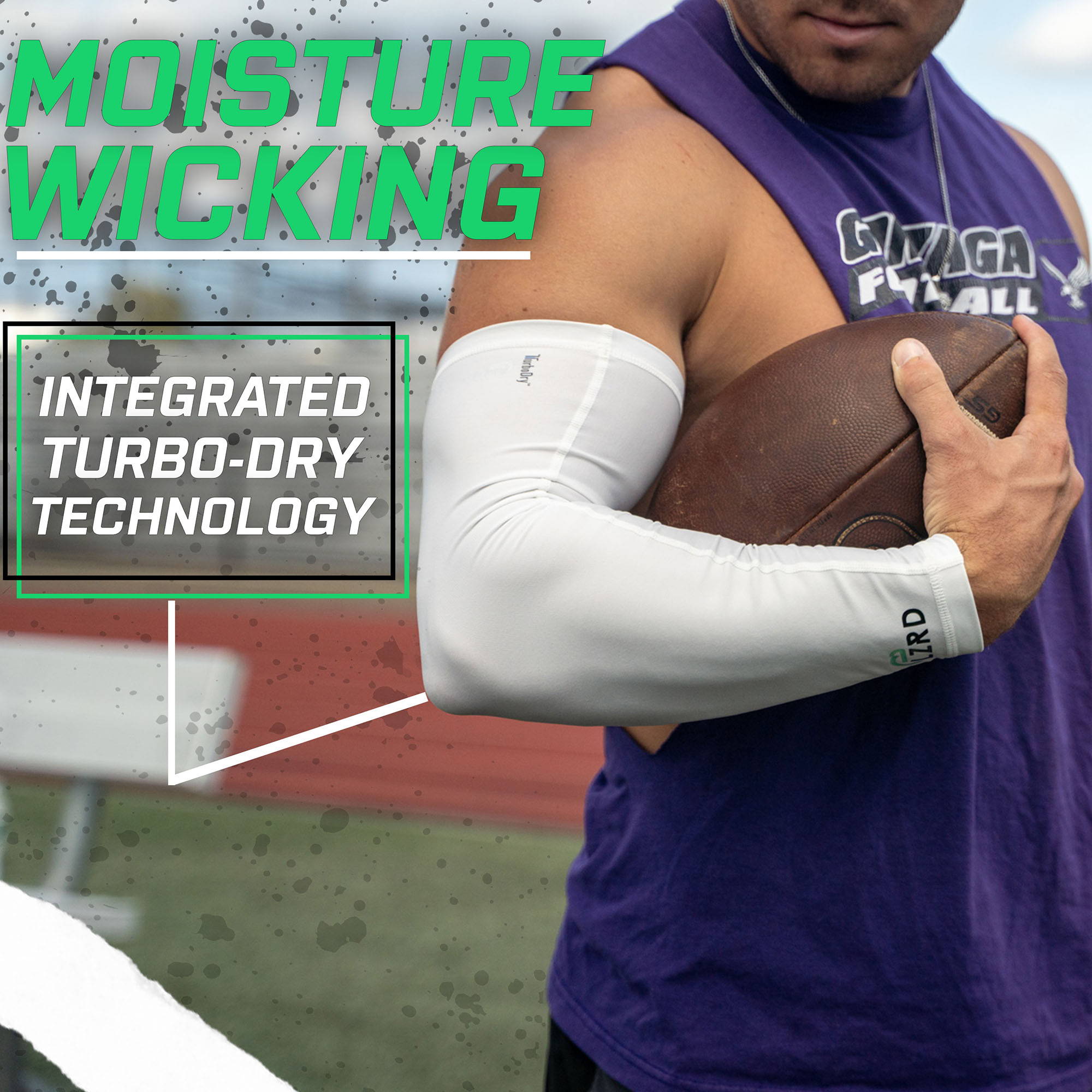 Integrated TurboDry™ moisture removing technology provides superior one-way moisture transport to keep your arm dry.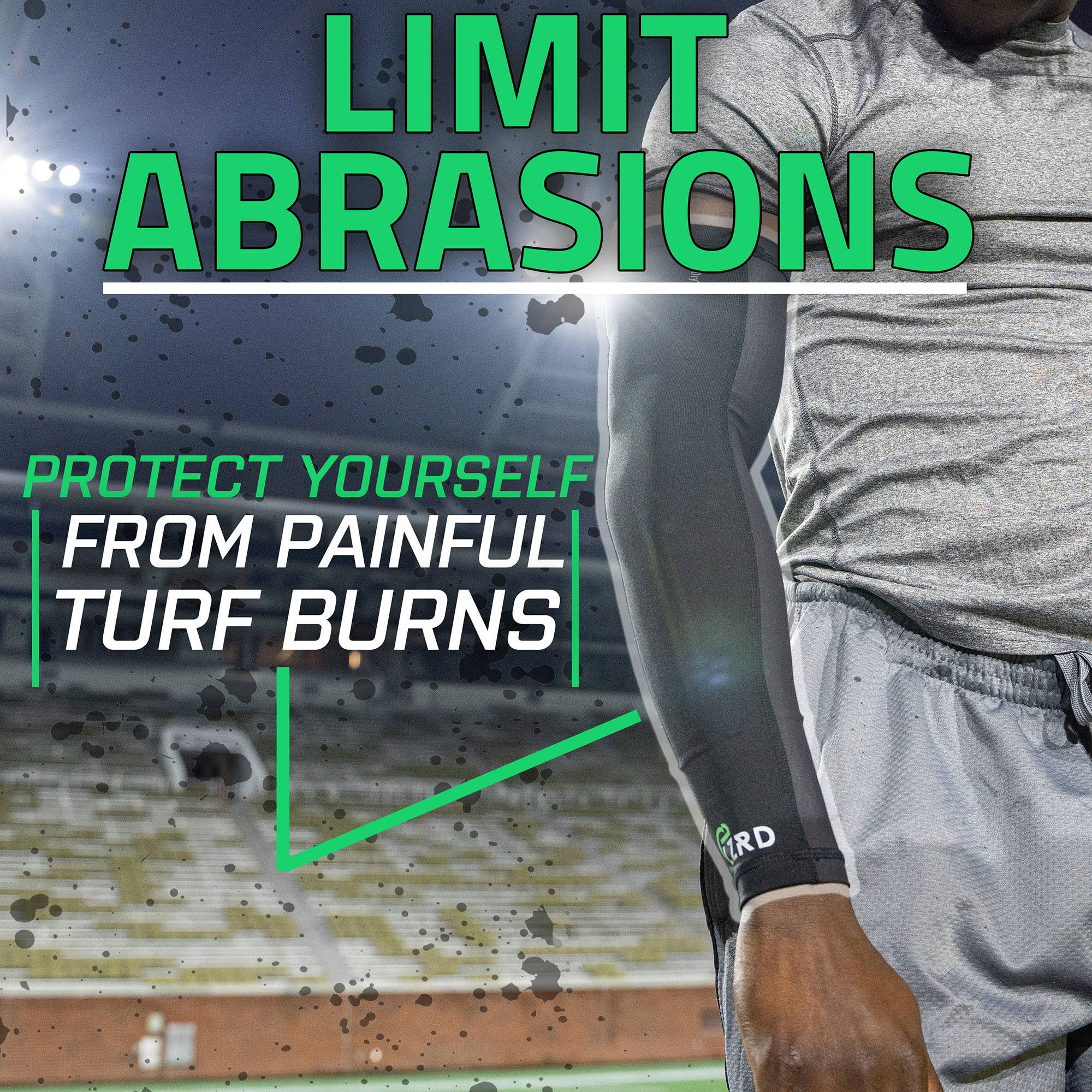 Our LZRD Sleeve compression fabric provides you with the protection you need to prevent painful scrapes and burns.
What Athletes Are Saying About LZRD Sleeve